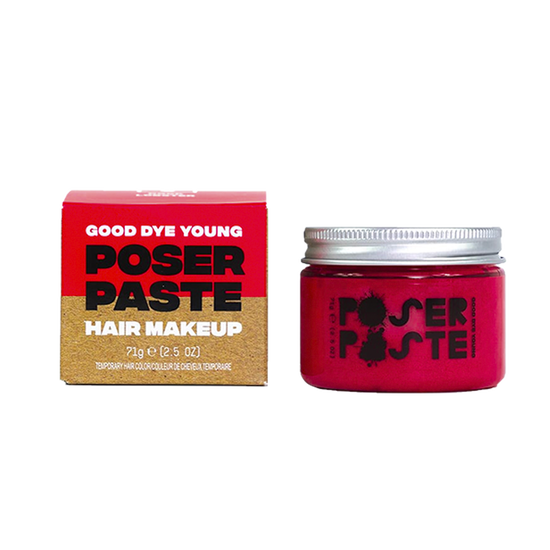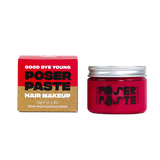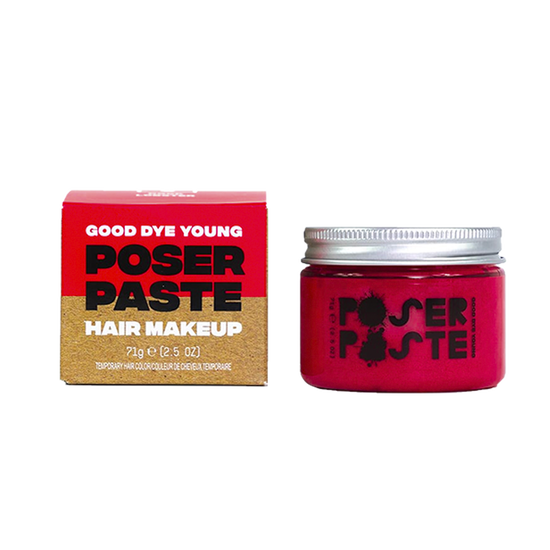 Lights
Good Dye Young Poser Paste (Hair Makeup) - Rock Lobster
Availability:
This item is currently not available
Poser Paste is Hair Makeup: washable color that you apply to your hair.
Fast and fun to use, as easy as applying a new shade of lipstick!

Versatile and easy to work with; brush out for a natural look, lay it on for a modern, chunky look

Transfer-proof while you wear it and washes out with your favorite shampoo

Safe for all hair types, all hair colors and all ages

Generous 2.5 oz jar (may require stirring before use)
HOW TO APPLY
1. Take a small amount out of the jar, rub fingers together, and apply the color to clean, dry hair.
2. Start small and build up the color until you achieve the vibrancy you want. Color can be used as an accent on the ends, to paint sections of a braid, to slick back a ponytail, or to color the entire head…the only limit is your imagination.
3. The product dries quickly, so work in small sections. To tone down the color and achieve a more 'natural' look, brush it out right away. Otherwise, style as you apply until your heart's content. Heat tools are fine once the product dries.
4. Wear the color as long as you want and wash it when you're over it with your favorite shampoo. Note that you may need to shampoo more than once to fully remove the product, depending on how much you apply.
ARTISTRY TIPS
Consider the color of your hair when choosing a shade, as it may impact the undertone of your Poser Paste.

The colors mix well together. Get creative to make your own custom shade.

If you can't choose just one shade, try some color blocking by using different shades on different sections of the hair.

BTW, this works beautifully on curly hair: scrunch it into your hair like curl cream to maintain the shape of your ringlets.
HOW TO REMOVE
Wet your hair and shampoo like normal. You may need to shampoo more than once to fully remove all of your Poser Paste, depending on how much you applied.

If color gets on your clothes, wait until it dries and use a lint roller to remove.

To clean your brush or comb, use makeup remover wipes to break down the product and then rinse with warm water.

Clean color from your hands with soap and warm water. Baby or makeup remover wipes work well if you're on the go.